I've never really considered myself a green thumb, mostly because until recently I struggled to keep even the simplest of houseplants alive. And alive is never really the goal, thriving is. 
I still don't have a green thumb, though I currently have tomatoes, banana peppers, bush beans, summer squash, sweet potatoes, butter lettuce, arugula, kale, blueberries, strawberries and corn growing in my tiny little makeshift backyard garden. Oh, and my favorite baby little fig tree. 
This year's gardening haul, I believe comes from a new relationship I have uncovered between happiness and nature. This newfound understanding has given me the patience to work with the plants as well as a new perspective on happiness itself. 
Here are six things gardening has taught me about happiness. And perhaps vice versa as well. 
#1. Growth takes time.
You can't rush a plant anymore than you can rush a human. There's a lot of behind-the-scenes work that plants are doing in order to grow into themselves. We can't see the process of photosynthesis needed for growth. We don't get to watch the roots taking in water and nutrients. All these things take time, in the same way it takes time for us to learn new skills, gain new perspectives and work through healing. These things take time. Growth takes time.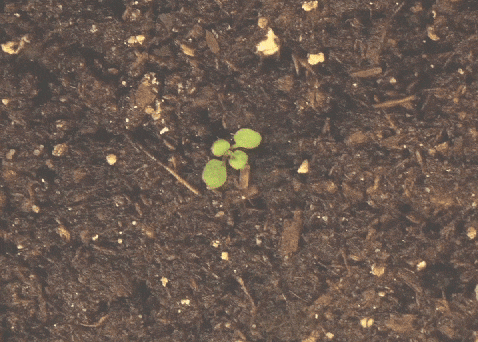 #2. Every single plant's journey is unique.
Even if two plants are growing right next to one another, their journeys are different. Sunlight reaches them differently. Leaves grow (and shade) different. Pollinators may interact with them differently. Just because they are the same type of plant growing in the same garden doesn't mean they share the same journey toward growth. 
We're the same way. Different situations effect us differently. Our brains all process our world differently. We interact with one another differently. So while we might be related, or we might share the same school or zip code or political affiliation, our journeys are all unique. We are all unique. 
#3. Success is different for each and every plant. 
This seems obvious, yes. A tomato plant and a blueberry bush serve very different purposes. They both flower. They both produce fruit. But success is different for each. 
Success is different for each of us as well. My vision of success is probably very different than yours. There might be overlap regarding the resources needed to reach our versions of success, but at the end of the day, I may be a tomato to your blueberry. And that's perfectly okay. 
In fact, it's better than okay. The world needs both tomatoes and blueberries. The world needs diversity in terms of purpose and success. We might not be taught that in school. We might all think we are supposed to be working to that same American dream version of success, but that's a lie. 
If you're a blueberry, be a blueberry. Be the happiest blueberry you can be. And if you aren't sure what success looks like for you (ie, you may not be a blueberry at all), then spend some time trying to define it. You might start over at Happy U with our free Defining Success for Yourself worksheet. 
#4. Individual stories matter.
Every plant has a story. Most of the stories start with a seed and grow from there. Weather, soil, sunlight, wildlife; all of these elements play into a plant's story. And the story matters. 
But why does it matter?
It matters because a plant can't heal without knowing it's deficiency. A plant can't survive without understanding its most basic needs and how to meet them. 
People are the same way. If we lose connection to our stories, we lose all the lessons they taught us. And those lessons are crucial to our understanding of the world and overcoming obstacles within it. Our stories matter to our growth, just like the plant's.
#5. Some things are beyond our control.
Rabbits. Yes, they are adorable. And the kids love them because of said adorableness. But, my sunflower ring in the front yard does not love the rabbits. Which in turn, makes me a little less smitten with their adorableness.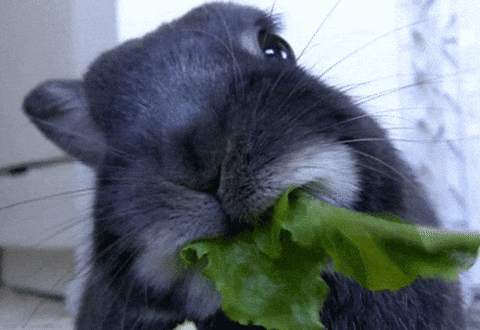 We tried fencing the sunflowers. We tried chasing the rabbits away. We tried little pellets of stinky stuff that was supposed to make them avoid that section of the yard. Guess what? None of it worked. 
Now, I could be upset at all those baby rabbits. But I'm not. They need food too. It's their home too. And so I let it be. And the two sunflowers surviving (out of the initial 32 planted) make me smile. 
Some things are out of our control and we have to learn to just let them go. 
#6. Nature is amazing.
How often do you stop and acknowledge how amazing our world is? I do all the time. Nature just blows me away. It's so intelligent. So beautiful. So perfectly designed. 
And you know what? We are a part of that. We are designed as amazingly as nature is. Those plants I'm tending too, they're doing all the hard work on their own. I'm not making them do it. I'm not telling them how to grow, how to make fruit, how to reproduce. That's all built in them. I'm merely helping create the best home to do their thing. 
Sometimes I think we humans just need to each be given the right space and environment to thrive. We all have it in us; it's who we are. It's our nature. We need to just let it do it's thing and try and enjoy the process.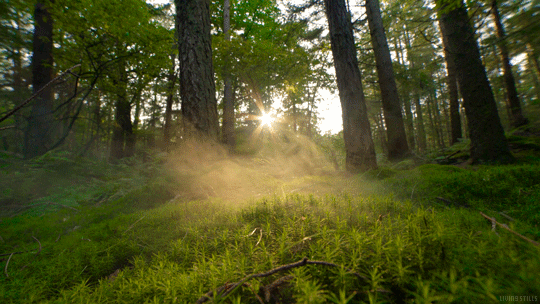 Start letting nature guide your journey to Sustainable Happiness. Enroll in our free, science-backed 3-Step System to Sustainable Happiness course over at Happy U today!