We are told from birth that we have a right to happiness, that being happy is being normal and that happiness can be bought. We are fed an impossible idea of a very real emotion. The truth is we do all have a right to happiness but we have overcomplicated what happiness means and how we should pursue it. Happiness has become an unattainable idea that we spend our lives chasing. 
Stop chasing it. Right now.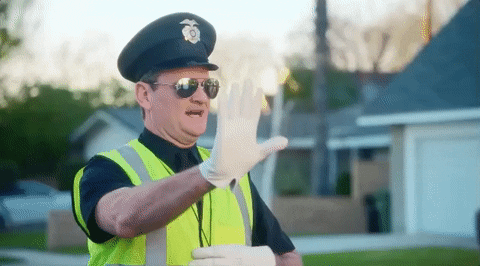 Instead, close your eyes and take a deep breath. Start thinking of all those things that bring you joy. Those memories that are making you smile right this second. The people who bring out the real you, the you you're comfortable with, the you you love. All those thoughts you just had? That's your happiness. Your success should be defined around doing more of those things with those people so that you can spend your life happy. 
And yes, that seems almost too simple. But happiness isn't complicated. It happens every day all around us. Happiness is the bright yellow flowers that catch your attention on a rainy Spring day. It's the almost three-year old singing the wrong song lyrics as loud as he can because it's his song. It's realizing that assignment at work might make a positive difference in someone else's life. Happiness is a million different things that bring joy for a million different reasons.
Happiness is noticing what makes you smile, creating more of those moments, sharing those moments with others and being grateful that you have goodness and joy in your life. 
The world needs more happy. You and I need more happy. People we don't even know need more happy. But you know what's amazing? We have the power to make it, to share it and to design experiences that foster it.
We can practice the Eight Pillars of Happiness. We can be confident in our ability to be happy. Be can create authentic opportunities that are built around our authentic vision of happiness. We can remain optimistic that happiness is always on the horizon. We can be more purposeful in creating moments tailored to happiness, more compassionate toward ourselves and others, and more curious about the world around us.
There is more happy. We just need to be open to seeing it and feeling it and designing moments that enable it.