We're told a lot of things about happiness – what it is, how to reach it and who deserves it. And you know what? Most of what we are told is wrong. That's because the sources of the misinformation have something to gain from your unhappiness. Mainly, money. 
This new blog series is going to break down some of the most common myths about happiness in an effort to empower you to take back control of your happiness once and for all. So, here goes – Happiness Myth #1. 
Have you ever caught yourself thinking...
"When I make this much money, I'll be happy."
"When I own a house, I'll be happy."
"When I find true love, I'll be happy."
"When the kids go back to school, I'll be happy."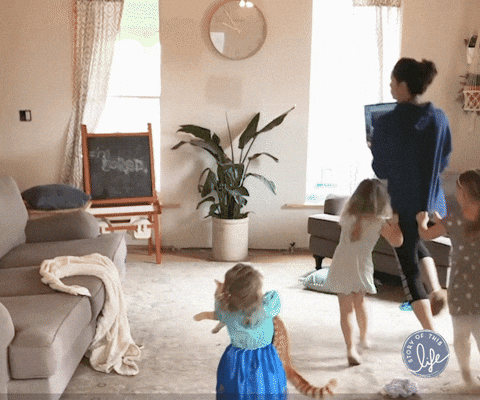 Guess what? Science says if you're chasing happiness, you're doing it wrong. Marketers, employers and pop culture loves dangling the happiness carrot in front of us to chase because they benefit from our financial pursuit of happiness. 
But science doesn't have any skin in the game. And science says stop chasing. Because it isn't happiness you're being sold but rather instant gratification. And that instant gratification lines their pockets as quickly as it leaves our day to day existence. 
The good news is you can rest a little and stop chasing false hopes of happiness. Really. Take a break. Rest your soul. Stop chasing whatever it is you are currently chasing searching for happiness. Because even if you get it, it won't bring sustainable happiness. Instant gratification, maybe. But not true, lasting happiness. 
The better news is that you already have everything you need to be happy. Really. The Eight Pillars of Happiness are all within your reach right here, right now. You could start practicing happiness just as you are right now. No more waiting.
Happiness Myth: Happiness is something you reach. 
Happiness Truth: Happiness is a practice.
This truth means that, like with basketball or Minecraft or cooking, the more you practice happiness, the better you'll be at it. Developing a reliable, easy-to-implement happiness practice is the only path to sustainable happiness. 
It takes work, yes. But the payoff is life-changing. Decide right now to stop chasing happiness and to start practicing it. Go learn The Eight Pillars of Happiness and start living them each and everyday. Happiness is in your control and can happen on your timeline. 
For more resources on creating your sustainable happiness practice, head over to Happy U right now for science-backed information that is easy-to-understand and even easier to implement.