We call them winter lights. And don't judge – we hung them in the living room last week.
You see, I love the magic of the holidays - the twinkle lights, the joyous music, the warmth of hot chocolate and cozy blankets and fires in the fireplace. It makes me feel warm and cozy and hopeful. It makes me happy.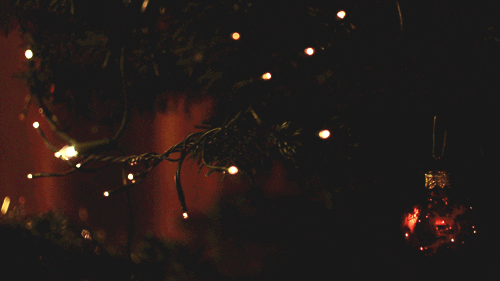 So why leave that feeling boxed up in the basement until the holidays roll around? I'm not talking full on tree and ornaments and garland here; I'm talking about creating that same ambiance to lift me out of the literal darkness of winter.
There's a tiredness that sets in when winter arrives. We work all day, pick the kids up from daycare and/or school and head home. And then? It's dark. More specifically, it's cold and dark.
No wonder we feel more down come wintertime. All the bright, warm hours of the day are spent sitting inside office buildings and call centers and retail stores and the hundred other places we go to make a living.
We spend the most energetic, most uplifting hours of the winter working. Our lives outside of work must exist in the cold, dark evening hours.
And so, we hang winter lights. And bring out oversized quits. And wear slippers. And do all the things we can to add warmth and happiness into our winter routine.
Force it. What times of the day or week or year do you know you need a happiness boost? Incorporate extra happiness enablers into these times as a way to combat your mood.
Start new traditions. We do this a lot in our house. We love traditions. Ours don't necessarily come with a tradition-worthy Instagram hashtag, but they're ours and they cater to our needs as a family. We celebrate poetry and the solstices and donuts. We hang winter lights and sing Scottish songs and read Eugene Field before bed. Build traditions around what makes you happy.
Amplify the happy. If something makes you happy, just amplify it. Instead of giving yourself 10 minutes a day for writing, give yourself 20. If you love reading the paper Sunday mornings, add a Wednesday paper into the mix. If you like the twinkle of the holidays, hang winter lights a month early.