Some days aren't easy. Those days can leave us feeling confused, hurt and questioning ourselves. Those days destroy confidence, challenge our authenticity and throw doubt at our purpose.Like I said, some days aren't easy.
Those days are when happiness training comes into play. Because in those moments of self-doubt, we need to dig deep for optimism. When our value comes into question, we need to show ourselves extra compassion. When we struggle for purpose, we need to remember to be grateful.
I recently had one of those days. And it hurt. Mentally. Physically. Emotionally. And even with all my happiness training, I struggled.
I struggled until my almost-two-year-old screamed at me about socks. Like, full-on, redheaded rage. About socks.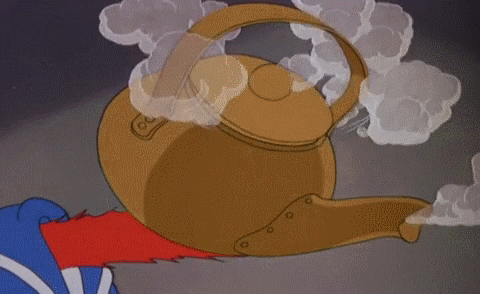 It was in that moment I remembered control. Learning to control my emotions isn't my strong suit. And honestly, I should put a whole lot of time and energy toward this one particular happiness pillar, because like my beautiful, independent almost two-year-old daughter, my fiery reactions stem from my hair color. #redheadsaresuperheros
But seriously, emotional control isn't what I'm known for. So there I am being screamed at by an overly-tired, one-socked toddler, when I feel it. I feel gratitude and compassion and confidence. That moment grounded me in love–for my daughter, for my life, for my voice and my value and my purpose.
My mind was immediately brought back to that moment, no longer dwelling on the self-doubt that plagued me not ten minutes earlier.
Emotional control is about finding our way back to what matters. It's about centering ourselves on what is real and true and important and then reacting to the world from that centered place.
Some days aren't easy. And life is full of days that will challenge us. We need to make sure we're equipped with the people and memories and things that enable our happiness. When we're surrounded by the things that center us, the hard days are a little easier to survive.
Also, you can't rationalize socks with toddlers.