My happiness journey was kickstarted by the uncertainty that comes with unexpected unemployment. Between bouts of extreme anxiety and personal disappointment I tried to figure out what value my experience, passion and curiosity could add to the world. Enter Project More Happy.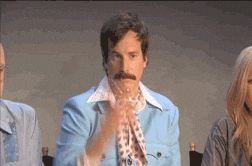 I've learned A LOT about happiness in this venture, but perhaps the most important things are:
Happiness is a journey.

The journey requires work.

The work pays off both personally and communally.
The journey itself is different for everyone because it's dictated by our own idea of happiness. But the work is the same–it's about practicing the Eight Pillars of Happiness. Those pillars, however personal their focus, enable happiness beyond the self. And that's what makes happiness so powerful.
My happiness journey hasn't been easy but its worth it every single day. Focusing on the eight pillars has allowed me to grow comfortably into a person of purpose. The pillars have also reminded me of something I've neglected my whole life–I need to prioritize myself. My journey is mine alone and I am solely responsible for its success. And that's HUGE.
You are solely responsible for your happiness journey. What you put into it is what you get out of it.
If your happiness depends on your health, you need to prioritize health. If it depends on financial security, you need to focus on budgeting and forecasting. If your happiness depends on relationships, you need to carve out enough time to engage. And if, like most people, it depends on all of these things, then you're in the same boat as me. And your happiness journey will require some reconfiguration.
In the past six months, I've created a workout routine that fits my needs and my schedule. Will a personal trainer be knocking on my door for tips? Absolutely not. But it works for my happiness journey and that's what matters. My husband and I are in the midst of getting our finances in order. And for the first time in my life, my career is taking a backseat to the relationships I value most.
It's a lot of work, sure. But aligning your priorities to your idea of happiness is the journey. And the journey leads to confidence, optimism, compassion, gratitude, curiosity, authenticity, control and purpose.
So, what does your happiness depend on? And what steps can you take today to help you on your journey?
Remember, even the smallest steps lead to increased happiness. And that increased personal happiness adds more happy into the world at large.