As research has proven time and time again, Happiness is a verb. It requires action. It takes practice. If we are passive about happiness, or complacent about our life, we remain as we are. 
Practicing The Eight Pillars of Happiness is a commitment to both happiness and each of the individual pillars. Which brings us to these five questions. 
These five questions stem from a solid Curiosity practice. Of course with any happiness practice, there is overlap between the pillars which is why you might also see benefits in Authenticity, Purpose and Emotional Control with this exercise. 
Let's jump right in. What are the five questions and why do they matter?
Question 1: What do you need?
This question helps define goals, grounding your day in intention. It also helps create your support system for the day by acknowledging what you may need for your emotional health and what you may need from others. Only when we take the time to both define and  acknowledge our needs can we address them. 
Question 2: What expectations do you hold?
Happiness requires us to understand our expectations and make adjustments as needed. So what are you expecting to happen today and should you actually hold those expectations in the first place? Only when we thoroughly examine our expectations can we prepare ourselves for if and when those expectations are not met. 

Question 3: What are your feelings telling you?
This question should be asked multiple times throughout your day. Feelings are our brains way of telling us something is up. Practicing emotional control means naming our feelings and leaning into them to understand what we need. Feelings bring us into the present and require mindfulness and compassion. 

Question 4: What did you learn?
This too can and should be asked at various moments throughout your day, but it especially important to reflect on this in the evening. What did the day teach you that can better prepare you for tomorrow?

Question 5: How did you grow?
Celebrating all of life's wins is super important to our confidence. As a follow-up to Question 4, this reflection focuses you on using today's story to grow into tomorrow's. Its about owning your day, learning from it and then celebrating your growth for the amazingness that it is.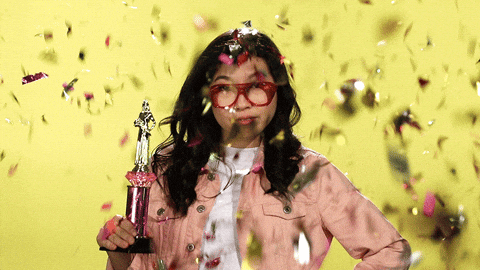 A good curiosity practice requires a cycle of reflection and growth. Asking these five questions every day will lead to a healthier happiness practice. 


To learn more about building a sustainable happiness practice, head over to Happy U.